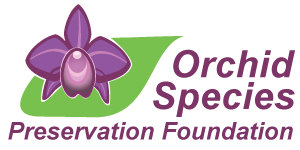 OSPF Membership is open to anyone locally, nationally and internationally, who shares our ideals of orchid species care, conservation and education.
Annual Membership Fee is $20(Cdn.) per individual.   Please mail payment and application form (attached below) to:
Orchid Species Preservation Foundation
P.O. Box 76040
Southgate Shopping Centre
Edmonton, Alberta, Canada
T6H 5Y7
Thank you for your support!