2017 marks the 25th year of growing our orchid collection, involving members, volunteers, community and advancing our educational promotions on the importance of protecting nature's species orchids.
We celebrated by creating a magnificent display in Edmonton's City Hall and saluting the many volunteers who have helped us through the years.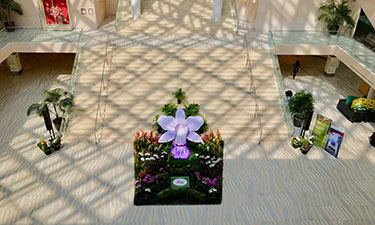 ---
City Hall lobby view from the top floor showing OSPF's Anniversary Display.
---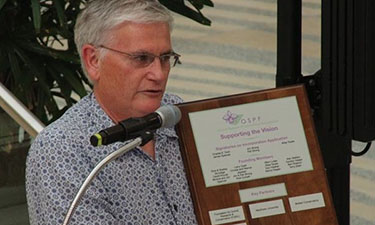 ---
OSPF President Dave Nixon, unveils a plaque recognizing our many dedicated volunteers.